Request Consultation
512.986.7723
Anxiety
Understanding How Ketamine Can Treat Anxiety Disorder



What Is Anxiety Disorder?
Everyone feels anxious or worried from time to time. However, anxiety disorders differ from these normal sensations. They are among the most common mental health disorders and are characterized by feelings of worry, anxiety, or even fear. These feelings are often strong enough to interfere with your life. In extreme situations, they can lead to panic attacks.
Many different types of anxiety disorders exist. For instance, obsessive-compulsive disorder (OCD) and post-traumatic stress disorder (PTSD) are both types of anxiety disorders. Common treatments for anxiety disorders include antidepressants and other medications, as well as counseling. However, many people do not experience relief from these treatments. Ketamine therapy can offer a ray of hope.
Ketamine May Work for You If You Are
Experiencing Any of the Following:
Worry
Stress
Restlessness
Physical Symptoms
Symptoms of Anxiety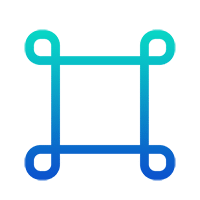 Worry
Do you feel unable to set your worries aside? Ketamine therapy may be able to help.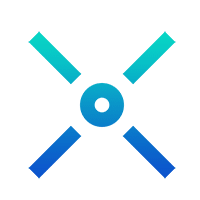 Stress
Do you constantly experience stress that's out of proportion to the event? Ketamine may be the answer.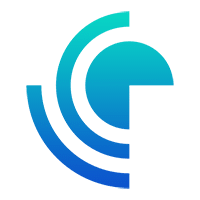 Restlessness
Do you experience a sense of impending dread or restlessness? Ketamine therapy may be able to treat your symptoms.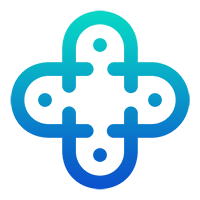 Physical Symptoms
Do you experience pounding or racing of the heart? Sweating? These are symptoms of anxiety disorder that ketamine therapy may be able to help.
FAQ
Frequently Asked Questions about Ketamine Therapy and Anxiety Disorder
Does ketamine treat anxiety disorder?
Yes, ketamine therapy has been shown to be very effective when treating anxiety disorder, particularly when combined with conventional therapy (psychotherapy, for instance). If you have tried conventional therapy with mixed or no results, ketamine may be able to help.
How is ketamine therapy administered?
You'll receive ketamine infusion through an IV inserted into your arm or hand. You'll be cared for by a registered nurse, and your vitals will be monitored the entire time. You will also be able to relax in a comfortable chair and watch TV or listen to music through high-quality headphones.
Can ketamine therapy help with anxiety that hasn't responded well to conventional therapy?
Yes! We recommend ketamine therapy for patients who have tried conventional therapy and have not been able to alleviate their symptoms or who have experienced a return of symptoms.
How long will the relief from symptoms last?
Everybody is unique and responds to treatment in their own way. For mood disorder patients, some will begin to feel better within hours of their 3rd or 4th infusion.
Patients with thoughts of self-harm or suicidal ideation often notice those thoughts and feelings dissipate first. There is often a dramatic relief of dread and hopelessness, anxiety, dysphoria, physical fatigue, insomnia and much more.
Many patients report the increased ability to function and be productive immediately. Other patients may not notice any improvement in mood until after their 5th or 6th infusion. Some patients will require more infusions and more time following their infusions before feeling significantly better.
It is important to note that the results can be sudden and dramatic, but they are not always. It is more common for patients to see gradual, subtle improvement. Sometimes function improves before mood does.
How many ketamine treatments will I need?
It varies from patient to patient. Please schedule a consultation with our office so we can discuss your specific needs.
Will I require treatment for the rest of my life?
Some patients achieve long-term relief after one series of infusions. Others find that infusions enhance the impact of antidepressants or provide initial relief that is then sustained by oral medicines, other therapies.
How much time should I allow for my treatments?
A typical treatment using a dosage for mental health will normally take around one hour. You should ensure that you are accompanied to the treatment as you will not be able to operate a motor vehicle after treatment.
Are there side effects from ketamine therapy?
You may feel tired after therapy. We also recommend having someone drive you home because you will not be able to drive yourself. Soreness in the arm from the IV is also a potential side effect.
Is the treatment addictive?
In the dosages and frequency of administration we utilize for treatments at Nepenthe Wellness Center, treatment does not pose any concerns for addiction. We carefully monitor all patients for tolerance and continually assess responses to treatment to optimize the benefits of treatment in your care.
Are there any pre-existing conditions that could make treatment dangerous?
Uncontrolled blood pressure, unstable heart disease, untreated thyroid disease, active substance abuse, current manic phase of bipolar disorder, active psychotic (hallucinations or delusions) symptoms, severe liver disease or pregnancy may preclude you from having infusions.
Need more Information
What Our Patients Say
I am so thankful we found this office! My daughter went there for ketamine treatments for her depression. Denise and Nicole were so kind and patient with her as she... read more got more comfortable with the process. And she has already had improvement in her mood. I got a vitamin drip while I was waiting during her visits and I felt more energetic for a couple of days. The office is comfortable and relaxing and we both felt well taken care of.

Erin Sullivan


wow, i made an appointment for a vitamin drip, when i went into the office it was a very soothing office. the staff was extremely nice and masked. this is... read more important for me, i have a compromised immune system. after the vitamin drip, i felt great! will definitely continue to use this facility. Thank you Denise and Nicole for making me feel welcome and comfortable.. see you next time.

austin elder


booked my appointment for my Myers Cocktail for the same day! the facility was very comfortable, the staff was supper friendly! can't express the wonderful experience I had at Nepenthe,... read more would recommend to anyone. the Myers Cocktail gave me a huge burst of energy!

Lisa C


This place was great!! It was my first time doing Vitamin IV therapy and Nicole and Denise were soooo AMAZING! I really couldn't have had a better experience.. I went... read more in due to having flu like symptoms for 3 days and just felt like in order to get better faster why not try this- I have been looking into it for a few years but never actually tried it. I went in late afternoon (which they accommodated me right away for an appointment 😀 ) and received the Meyers therapy drip which lasted about an hour. They were super nice and answered all of my questions and then some. I walked out and immediately didn't feel as achy and when I woke up the next morning I kid you not I felt almost 100% well again! I am definitely going to start going on a maintenance type basis just to stay hydrated and have that extra push of vitamins!!! Thank you Nepenthe Wellness!

Rachel White


I was feeling kind of sluggish, so I booked a Myer's Cocktail drip and was able to get an appointment the same day! Amazing clinic, really comfortable and cozy inside... read more to make you feel welcomed, and all the staff is super informative.

The Myer's really helped me feel full of energy and less aches and pains in my joints.

Lauren Capozella


I'm so thankful Nepenthe opened their clinic in Cedar Park. The location is perfect for me. The office is beautiful and welcoming in its style and the staff really go... read more out of their way to make you feel welcome. I go to Nepenthe for their IV ketamine therapy which for me has been a game changer in terms of my mental health and chronic pain issues. They monitor me closely during my treatment remotely so I know I am safe and am able to experience my treatment without distracting interruptions. It's very clear that both Nicole and Denise care greatly about the services they provide and more importantly the clients receiving their services.

Deb S


This place is definitely a VIP experience for receiving treatment for pain, mental health, and other IV wellness infusions. The environment is nice and serene. The staff is awesome, and... read more they do everything possible to make your experience a comfortable and pleasurable experience. My particular experience was for my mental health. I suffer from anxiety, which can be crippling when it comes to doing even the simplest things like getting out of bed and doing a chore or two. Often times this anxiety leads to depression. I can definitely say that having the IV Ketamine treatments have given me some of the momentum I needed to just get up and start living again, and it slowed down some of the mind racing that was causing near panic attacks and many sleepless nights. I am definitely not where I want to be, but with the help of these treatments and me actually putting in my part of the work, I could definitely see me advancing towards a better me that I forgot existed because I've been living like this for far too long. I have to be honest though, the treatments are a bit pricey and there are no guarantees; but it works in more cases than it doesn't, and your mental health is worth it.

Dekeyan Campbell

Hours
Monday to Friday* 10:00am – 7:00pm
Saturday* 10:00am – 4:00pm
*By Appointment

@2022 All Right Reserved.